Stuart Davis was an early American modern painter who created beautifully abstract city-scapes. His work was politically driven by the Great Depression and got his inspiration from walking through New York City. Although Davis was a painter his paintings remind me of collage with their vibrant colors and smooth edges. We look at several of his paintings and try to pick out things we can recognize. We discuss composition, negative & positive space, color relationships and object placement
.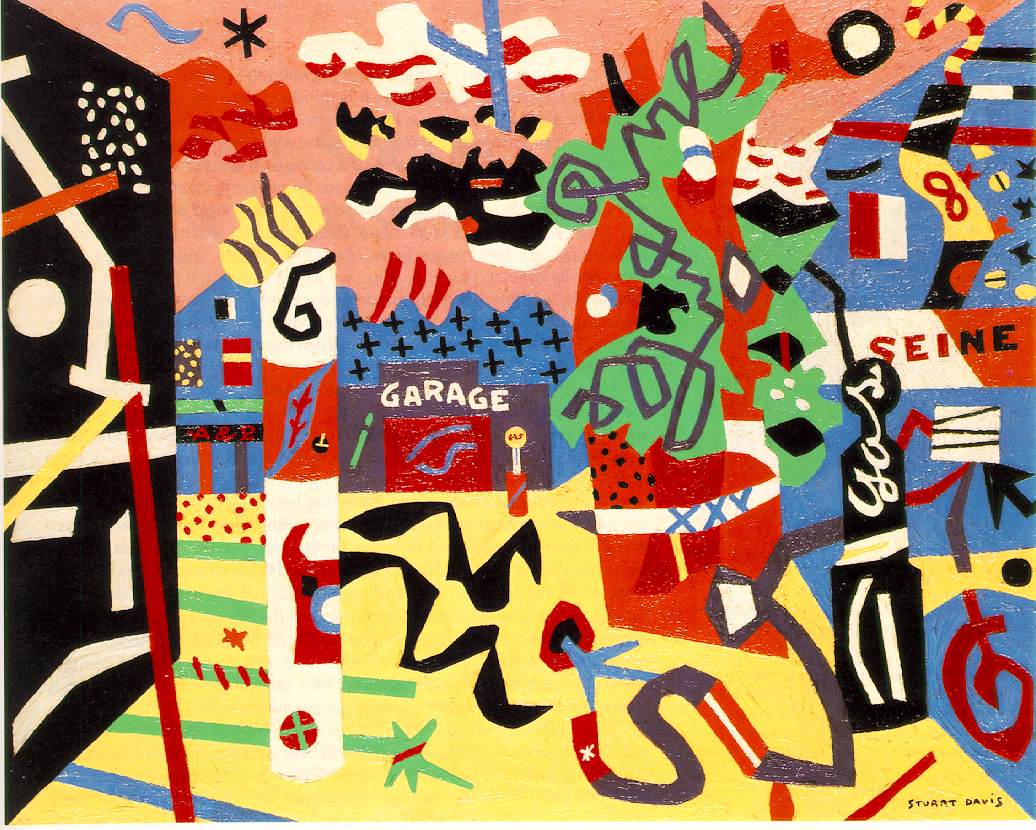 What you need:
Scraps of construction paper
Die cut letters (optional, but kids LOVE them)
Let's get started!
Step 1:
I show my students the example I have made. My initials are and it, I talk them through my process of choosing colors that I enjoy, cutting organic and inorganic shapes, and placing pieces in a way that created negative spaces. We look at a blank spot and we talk about what details might add to them.
Step 2:
I lay out dozens of letters I have cut using my school's die cutter. I let them chose 3 at the most and then get to work! Have fun 🙂